As part of her final thesis, and with the help of her academic director Paulami MITRA, IÉSEG student Marie CAHAGNE successfully conducted a crowdfunding campaign for the recruitment of new trainers for the social enterprise Destiny Foundation/Reflection based in Kolkata, India.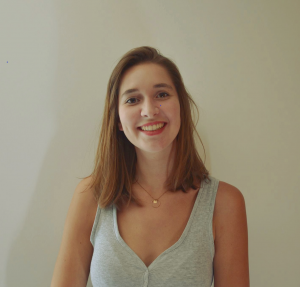 This project on serial crowdfunding and social entrepreneurship is an example of IÉSEG's vision towards training responsible managers. It also promotes the goals of ICOR. Through this crowdfunding campaign for the social enterprise Destiny Foundation/Reflection, Marie and her team were able to convince 39 donors in 60 days to contribute towards the success of this project. Overall, a total of 745€ was raised and transferred to the social enterprise. The campaign had been devised as part of Marie's Masters' level consulting project to understand the intersection between crowdfunding and social entrepreneurship. The data from this project will be used for future research in social entrepreneurship by the researchers at IÉSEG School of Management.
Marie was the leader of the project on behalf of Destiny Foundation/Reflection. Smarita Sengupta and Becky Bavinger founded the organization in 2007. This social enterprise focuses on empowering, educating, and employing women who are victims of sex trafficking or who are at high risk of being exploited. Destiny's beneficiaries are trained on basic life skills such as reading, writing, spoken English, accounting and computer skills, and also vocational skills such as sewing, designing and crafting fashion goods with the goal of offering employment opportunities to the beneficiaries. Currently, the organisation has economically empowered 75 survivors from India, Bangladesh and Nepal. The team has impacted more than 100 women who had been previously exploited.
Marie, who is also a member of ENACTUS (a community of student, academic and business leaders committed to using the power of entrepreneurial action to transform lives and shape a better more sustainable world), believes that her thesis helped her in linking the theory studied in class with the reality on the field. "My project and my interaction with my professor, as well as the members of Destiny Foundation/Reflection empowered me to realise the values of IÉSEG through our acronym ARISE: Accomplishment, Responsibility, Integrity, Solidarity and Engagement," she says.
ICOR contact: Paulami MITRA