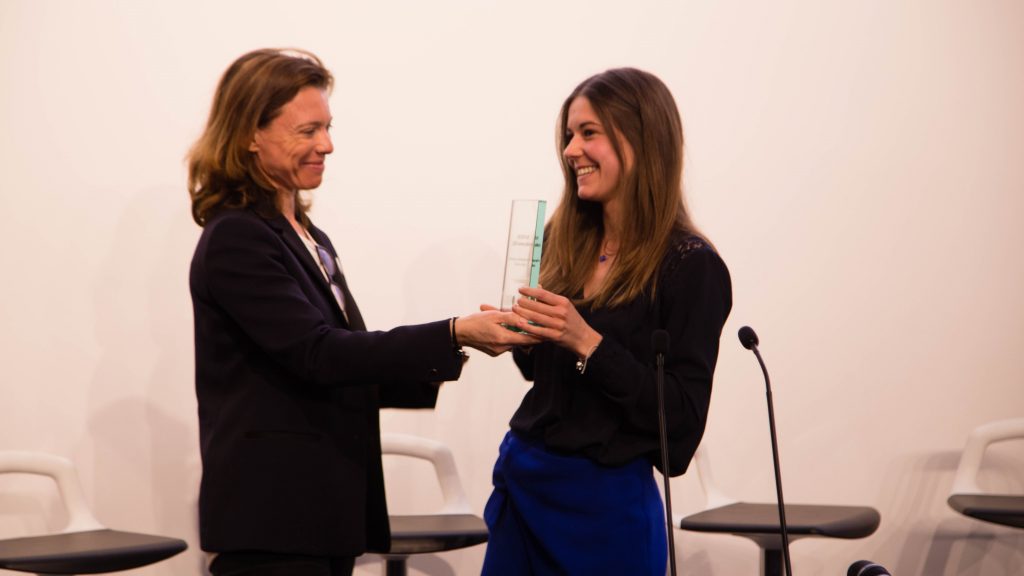 The "Social Impact Bond" (SIB) is a non-traditional debt security that allows for the financing of social public actions by private funds for a set period of time.
In the framework of her Master's thesis that won the 2018 ICOR prize, Domitille Adrian, who is currently finishing her studies at IÉSEG, recently examined the use of SIBs in France. We interviewed Domitille and her thesis supervisor, Yulia Titova, about the use of SIBs to finance social problems and actions and their future in France and abroad.
Could you please briefly explain how SIBs function and how they have been implemented since their introduction in 2010?
Social impact bonds function in the following way: private funds finance specific public social actions over a determined period of time. Their return is contingent upon fulfilling specific objectives that have been defined beforehand. Private investors provide funds in advance for effective social services. The State does not take any risks, as it does not lend the initial funds. If the program does not succeed, investors lose all of their invested capital, which renders it a tax-free donation. However, if the program succeeds, the State pays a part of the initial funds to investors. This success represents savings for the State and positive social externalities.
The first SIB was launched in September 2010 to finance a rehabilitation program for prisoners at the Peterborough Prison in England. Following several successful SIB projects, the United States, along with Australia, Germany, and the Netherlands, started to show interest in and to experiment with this in 2013. Starting in 2014, Canada and other OECD countries like Belgium, Portugal, and Finland decided to launch their own SIB programs.
In June 2016, out of 73 projects launched on four different continents, 22 showed performance data, 21 indicated positive social results, 12 provided first results of payment and four completely reimbursed the investors' capital. Considering the recentness of certain projects, these numbers have been seen as being very positive, and proof of the tool's success.
When and why were the first SIBs introduced in France? To what extent were they successful?
The Social Impact Bond has been present in French public debates since 2014 when the French committee on social investment's report, outlining the notion of "Social Impact Bond" and propositions related to its implementation in France, was given to Carole Delga, the Secretary of State responsible for the Social and Solidarity Economy. Following a call for projects launched in March 2016 by Martine Pinville (Carole Delga's successor), 62 propositions were submitted, with 13 projects signed or in the contract process.
The first SIBs in France were aimed at supporting young people in their academic and professional success (Passeport Avenir, Apprentis d'Auteuil), insertion or reinsertion projects (Wimoov, La Cravate Solidaire, Solidarité Nouvelle face au Chômage, ADIE, IMPACT Académie), and projects related to helping vulnerable populations (Médecins du Monde).
There are many reasons why these financial instruments appeared in France. Firstly, this social innovation tool responds to complex societal problems in an innovative way. Secondly, it provides a solution to the scarcity of public financing and confronts the rapid growth of the Social and Solidarity Economy. Thirdly, it is an attractive option for investors concerned about the social impact of their investments.
The continuity and sustainability of this tool will depend on the results of the pilot projects, which are expected for 2022 at the earliest.
What is the future of SIBs in France and abroad?
Following their implementation in France, certain concerns were raised as to whether SIBs could permanently replace public funding. These affirmations are most definitely exaggerated. Though SIBs represent a pertinent complement to State subsidies, there are still a lot of obstacles to their development, such as the lack of liquidity, the complexity and the incertitude of the outcome measure, etc. In order to encourage SIB development in France, it is necessary to concentrate on two aspects. Firstly, it is important to better oversee and define the measurement of social impact. Also, it is essential to define a legal framework. These two points are also important for other countries. Overall, the sums invested in SIBs are modest, and this will most likely remain a niche market that will efficiently meet the needs of certain sectors.